Balikbayan Box Rates and Sizes In 2023
Balikbayan Box Rates and Sizes refer to the pricing and size of the box offered by various shipping companies for sending Balikbayan Boxes to the Philippines. The rates and sizes may vary depending on the company and the destination in the Philippines. Umac Shipping offers different box sizes, ranging from small to large, to accommodate different needs and and shipping rates.
Table of Contents
What is the Balikbayan Box?
A large, sturdy box filled with various goods and items that Filipino overseas workers send to their families and loved ones in the Philippines. The term "balikbayan" means "returning home" or "returning to one's country" in Filipino. These boxes are budget friendly and typically sent via air or sea cargo and contain various items, such as food, clothing, electronics, and personal care products. Here is the collective information about Boxes Rates and Sizes.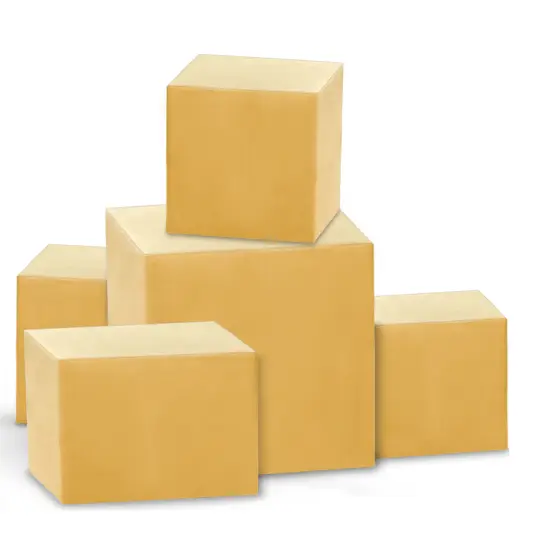 These boxes have become a cultural icon in the Philippines and are an important part of the Filipino diaspora's efforts to maintain connections with their families and homeland. In recent years, the use of cargo boxes has also become a popular means of trade and commerce between Filipinos living abroad and their home country.
Umac Balikbayan Box
we offer a simple and secure way of shipping goods for overseas Filipinos who want to send items to the Philippines. These sturdy boxes can store and transport cargo items across different countries. Tracking your box is also very easy, Simply enter the details of the box number and name to keep track of its location during the shipping process
Umac cargo boxes have become a popular choice for those who want to send items back home to their loved ones. They are a cost-effective and reliable way of shipping goods, with the added benefit of being able to track the package during transit. Whether it's clothing, electronics, or personal care products, these boxes provide a convenient and safe way to send items to the Philippines.
Balikbayan Box Sizes
The length and width of a balikbayan box typically measure around 20 inches each, providing ample space for packing and shipping various items. Generally, these boxes came in 3 different sizes.
Medium: 18*16*18 inches
Large: 18*18*24 inches
Extra Large: 24*18*24 inches
Umac Balikbayan Box Size
Umac cargo boxes come in different sizes. Umac cargo box dimensions and measurements are more spacious to fit heavy items. Customers prefer to use these boxes to ship their items. The Umac box size is available in a range of sizes including the popular 24″x18″x18″ size.
Jumbo box: 23*20*23 inches
Regular box: 23*20*17 inches
XL: 22*22*31
Baby Box: 15*18*18 inches
Umac Balikbayan Box Rates
The best thing about Umac cargo boxes, in addition to the fact that they come in a variety of sizes and are reliable, is that Umac shipping rates are affordable for customers. The shipping rate for the Umac cargo box is 7.50$/ lb, the price for a regular-size empty Umac cargo box is 10$, and for a small box is 5$. However, an additional 2 dollars will be charged for the delivery box at your location. These boxes are easily available in local markets and retail establishments.
How To Pack Umac Cargo Box
Choose the box according to your requirement.
Put tape on the top and bottom of the box, For extra safety stapping is good.
Write your complete details on the box including Name, contact number, house number, street number, city, postal code, and province.
Put the tracking number stickers given to you on all sides of the box.
Submit your packing list.
According to the Rules and Policies of the Philippine Bureau of Customs (BOC), declaration forms or packing lists are necessary for every box to be easily delivered to the Philippines. In case you want to see what items you can not send via UMAC, please visit the Umac prohibited items list.
Conclusion
Umac Cargo Shipping provides a secure as well as convenient alternative for overseas Filipinos to send things back house through balikbayan boxes. With various box dimensions offered, clients can choose the most suitable one for their demands.
Umac cargo boxes are reliable as well as inexpensive, with the included benefit of package monitoring. Adhering to packaging guidelines as well as customs policies ensures a smooth delivery process. Generally, Umac boxes use a trusted and also practical service for sending out things to the Philippines.